Contact
Coaching & Consultancy
Jules is a creative entrepreneur with a particular interest in discovering and releasing creative potential.
Jules coaches and guides AV professionals, startups, clients and anyone who asks for diverse creative projects and processes.
One of the forms is 'ikneemjemee', in which I invite you for a (part of the) day, in consultation with you.
Concepts & Content
Jules draws on, realizes concepts and scenarios and is a producer of many award winning audio visuals.
Jules tries to identify clients deeper wishes, chances and desires. And then realizes movies and concepts that are really meaningful and striking.
Music
Techscapes by CJuice
"I like music, I like to move, going places. I love life."
With roots in arts and media I started mixing in 2009. I was interested in trance and progressive club music and finally found my own sound in techno. However, coming from the funk and soul generation, I love all EDM, dance and house music. But I really like exploring underground and darker styles.
My goal is to create atmospheres, musical landscapes that re-unite people. How? By presenting the audience with powerful beats and melodic flows that are never dominant but always seduce, to connect and to move….
Media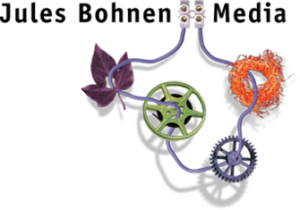 A selection of my productions can be found on: YouTube
I work actively with several creative directors and producers like MVE Film, MarkVanWelzenis and Anticipate Media.
Tao & Tantra
More about myself:
In my life, spirituality is important.
On these matters I'm still learning actively and I trie to make awareness an integral part of my life. Borders between my so-called professional and private life are increasingly fading…
I live only one life. Check out my friends Dawn Cartwright and Nirav, who inspire me so much:
chandrabindutantrainstitute.com